In the past week we were able to catch and release a number of very good salmon – but still, it seems a bit slower than we have been hoping for. The very cold May might have an effect that the fish are simply arriving a bit later, and they seem not in a hurry to enter the river as quickly as usual. But well – the season just started and we have caught some very nice fish already. The water has been dropping quickly now and the salmon are bale t pass Gaulfossen since a couple of days – very soon the fishing in our middle reaches will pick up and surely its just question of hours until we will catch more fish in our middle reaches.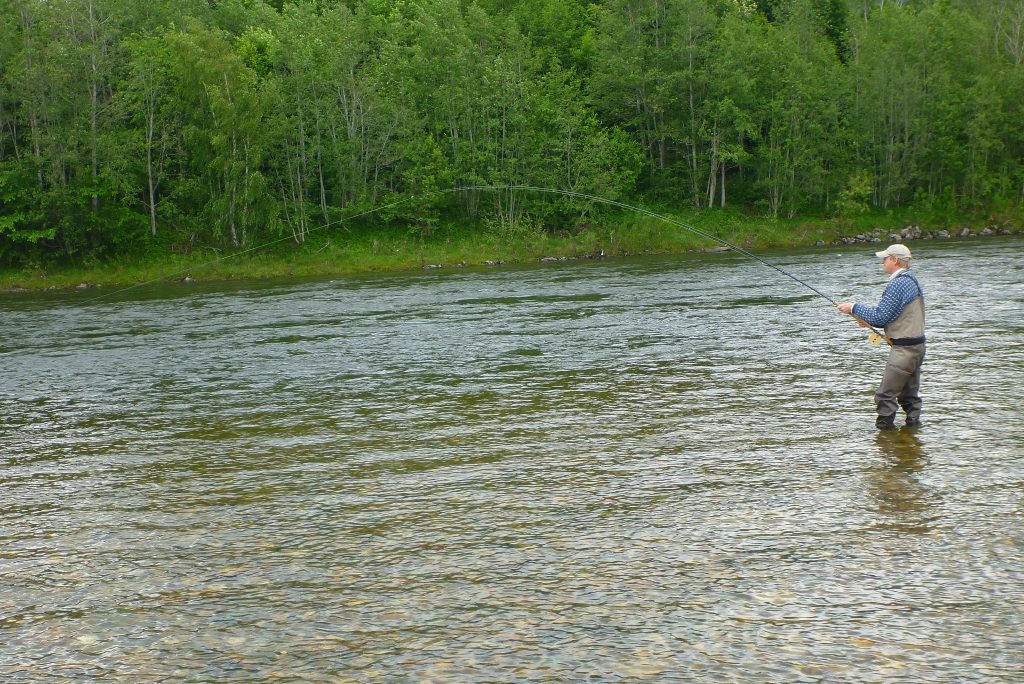 Øystein Aas is into a good fish on Beat E2.
A beautiful fresh fish of about 9kg (20lb).
The best part is the release and see the salmon swimming happily away to contribute the spawning in the fall.
The first fish above the Gaulfossen rapids was caught on our famous Beat B1 – it is on of these Pools where you just expect it holds fish from the first day they pass the rapids. Johannes Kahrs had a good take the day before in the very same spot – but he got it the day after – a fantastic salmon of 103cm!
Nr. 1 above the Gaulfossen rapids for NFC! Well done, Johannes!
Maurizio Restaino was able to catch the first medium sized fish on our Beat E2. A good sign that these fish arrive as well.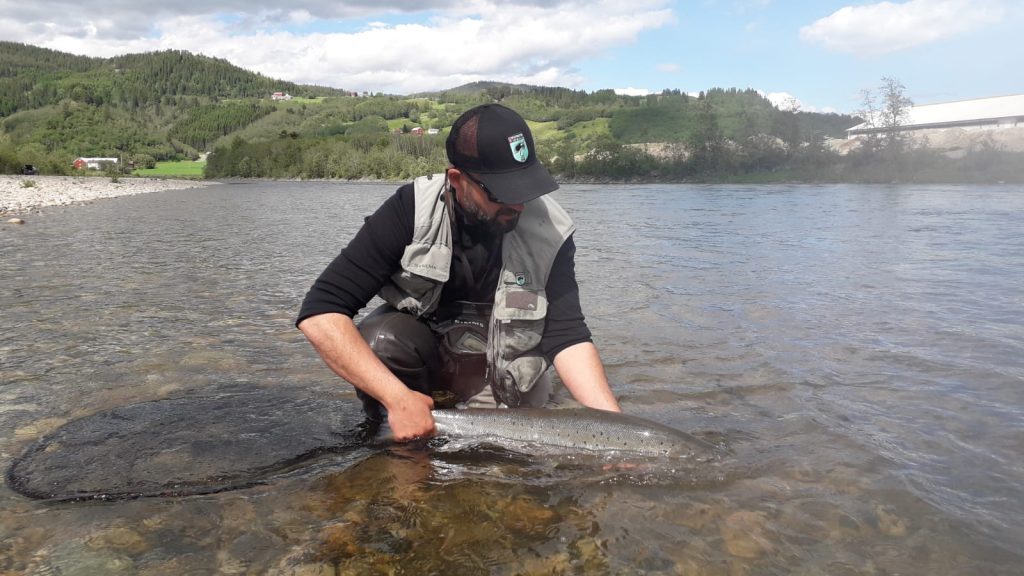 Maurizio with his nice salmon from Beat E2.
Thies Reimers was fishing our Beat E6 and had some action there. E6 seems to fish very well this season, even in different water levels – its always exiting to see the changes which are made by flood and ice during the long winter break. There is always something new to discover – it looks like those changes did ver well for that Beat!
A shot from the drone! Big fish jumping and fighting to get off the hook.
Thies holds his first salmon for the season 2019 – measuring 94cm!
Another shot from Thies' point of view. These fish are right out of the sea – you cannot get them fresher than that!
After filming the fight of Thies fish via a drone, our film team (Daniel Goez, Anton Hamacher and Kristof Reuther) has been successful themselves on Beat E3. Kristof was able to catch and release his first salmon!
Anton and Kristof with his beautiful salmon of 96cm! Congrats!
These June salmon are simply stunning fish. The early season is challenging but if you get one of those super fresh fish its very rewarding.
A close up from Kristof's salmon – we can't get enough of these shots!
During the next morning it was again E6 which delivered the next salmon. Johannes Kahrs was able to release another salmon of about 6kg (13b).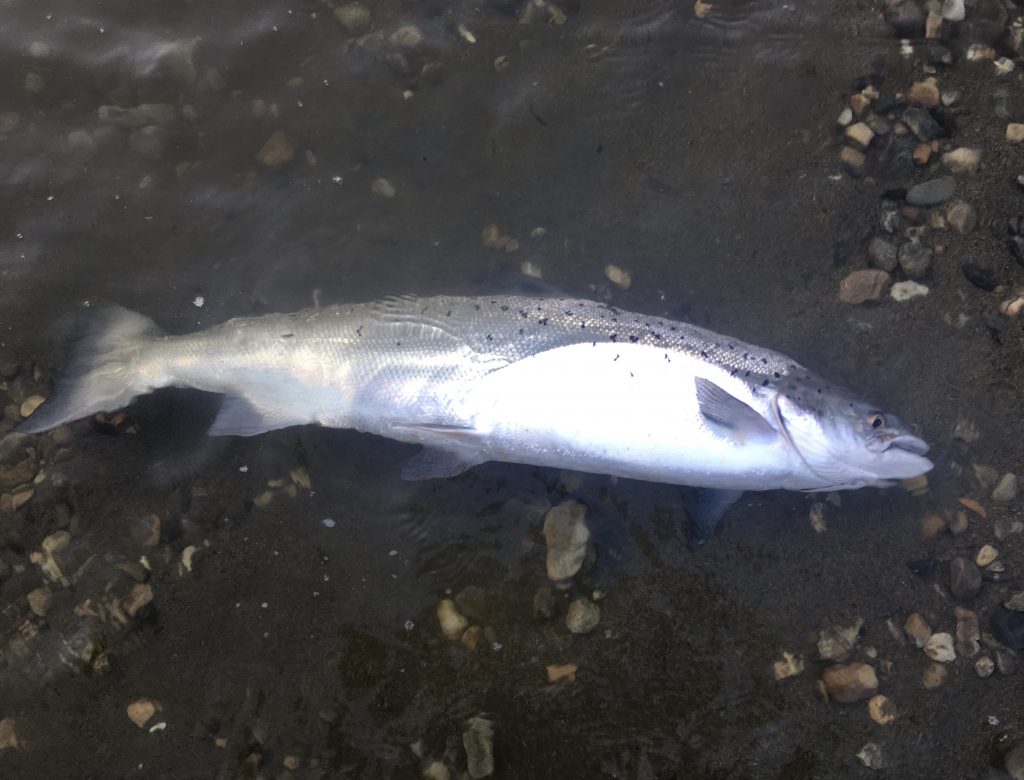 Another salmon from Beat E6 – Johannes fish of about 6kg (13b).
While writing this update already new catch report came in and some more lost fish down at the lower river! But hopefully by tonight we will start catching fish in our beats close to the Lodge as well  fingers crossed!
We will keep you updated!
Sincerely,
your team of the Norwegian Flyfishers Club