We are very much looking forward to our new salmon season starting in just 9 weeks! June 1st will finally have our guests swinging flies again on the Gaula. And just because we are always hopeful anglers, conditions for the coming summer hold the promise of big, strong salmon.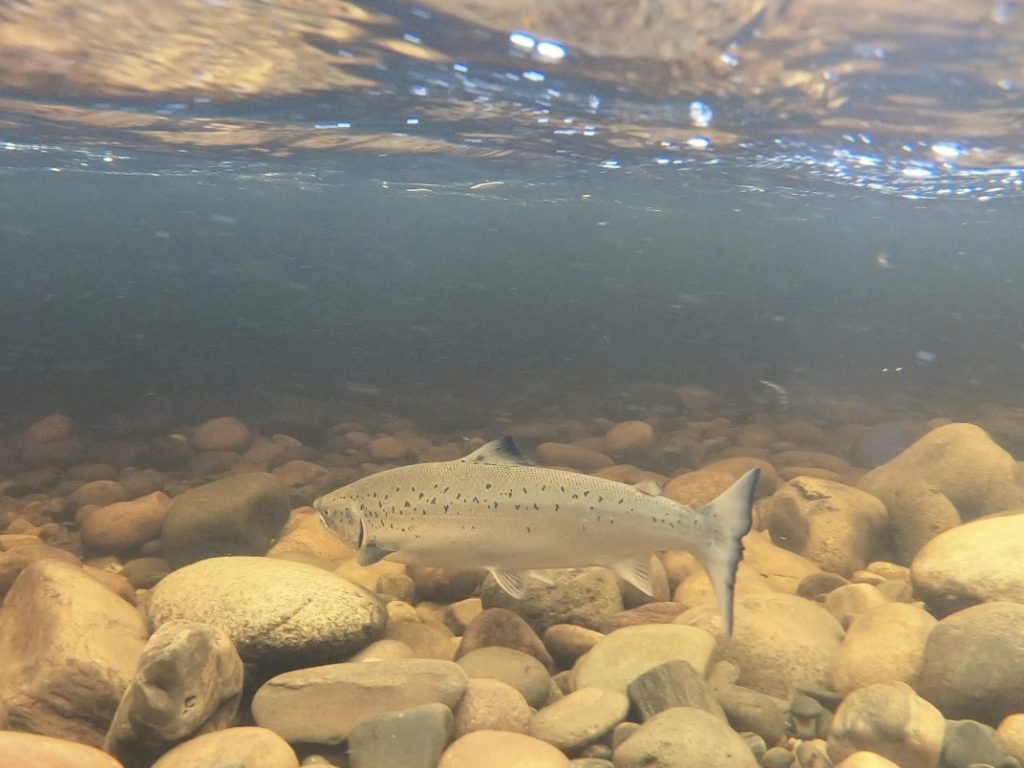 The current snow level is considered normal, which means the snowpack in the mountains around our valley has an average amount of snow which should provide us with good water levels for the first part of the season. It also has been snowing quite a bit lately, and it's still possible that fresh snow can fall until mid-April. After that, cool spring temperatures and normal rainfall have the biggest impacts on providing good water levels.
Although most weeks of 2023 are fully booked, we still have some open rod dates that can provide very good fishing. With the current exchange rate for the Norwegian kroner to the EURO (11.28 to 1!), a week at NFC is an excellent value as well.
Space Available in Weeks 31, 32, 33 and 34.
We still have open rods in week 31, also some last spots in week 32 at the Lodge. We also have open rods with country house accommodation for fishing only in weeks 33 and 34, and during the last few days of the season. Last year's August fishing produced some beautiful salmon. Several weeks were even as good as any prime week in Mid-June and July.
If you are undecided on salmon fishing this season, and you like to get a good deal, it is your chance now to benefit from those exchange rates. – Ask for our price list, and see how much you could save while fishing the beautiful Gaula and NFC.
There's Still Time – But Not Much!
It would be great to meet you this summer in Norway!
Sincerely,
Your team of the Norwegian Flyfishers Club